Neha Upadhyay Honored as VIP Guest at I Am Woman of the Year Awards Show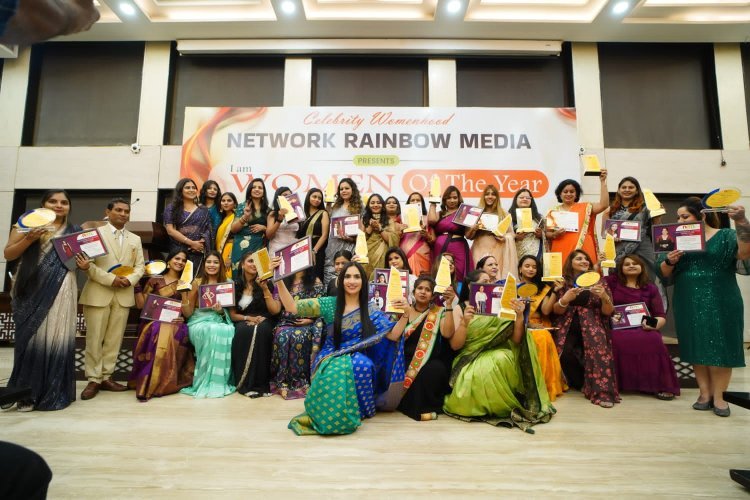 Neha Upadhyay Honored as VIP Guest at I Am Woman of the Year Awards Show
The I Am Woman of the Year Awards Show, which was organized by Network Rainbow Media, aimed to recognize and celebrate the achievements of women from various fields. The event was a grand success, honoring 50 influential women who have made a mark in their respective fields. The show, held on International Women's Day, was graced by VIP chief guest Neha Upadhyay, a renowned international educator, motivational speaker, entrepreneur, model, and beauty pageant winner.
As the founder of IB Teach, Neha Upadhyay has set a Harvard world record from London in teaching and has received numerous accolades and awards for her contributions to education. She inspired women at the awards show with her words of encouragement, urging them to pursue their passions and dreams. Neha's speech was met with enthusiastic applause and appreciation from the audience.
The event was attended by prominent personalities and VIP guests, including former West Delhi MP Mahabal Mishra, Anjali Kapoor, Shilpi Uppal, and Mamta Mohan Singh, who praised the event and the organizers for creating a platform to recognize the achievements of women. The awards show was organized in two parts, the Golden and Silver categories, and honored women who have made significant impacts in various fields, such as education, healthcare, and social work.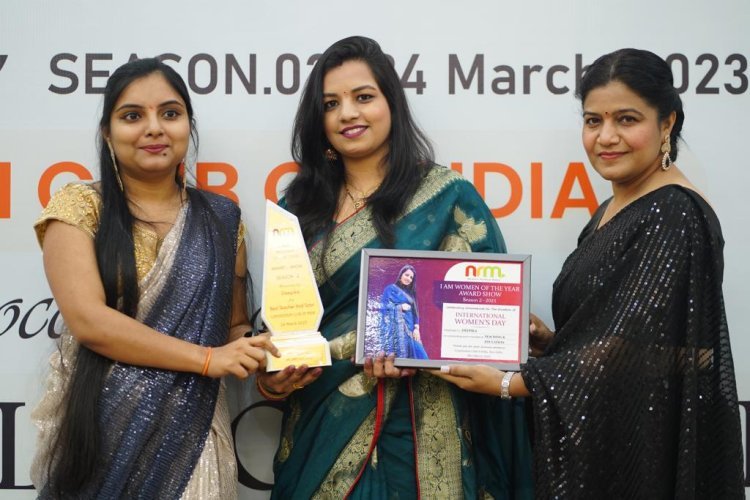 Anjali Maurya, the organizer of the I Am Woman of the Year Awards Show, expressed her delight at the overwhelming response to the event and thanked all the awardees, VIP guests, and attendees for their support. She reiterated her commitment to promoting women's achievements and empowering women through such events.
In conclusion, the I Am Woman of the Year Awards Show was a grand celebration of women's achievements and a fitting tribute to the spirit of womanhood. The event was made even more special by the presence of VIP chief guest Neha Upadhyay, who inspired women to aim for the stars and reach their full potential. The awards show was a reminder of the importance of recognizing and honoring women's contributions to society.