Real Super Women Awards Celebrate Extraordinary Women: Komal Tandon Unveils Poster in Chandigarh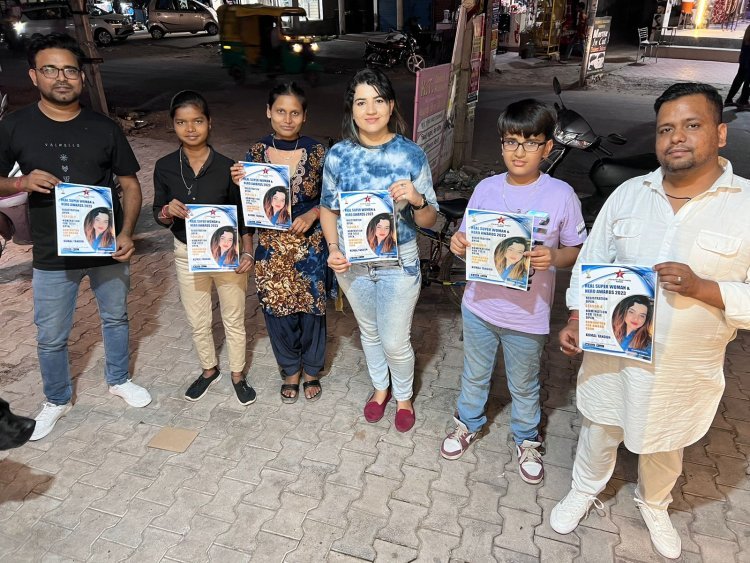 Real Super Women Awards Celebrate Extraordinary Women: Komal Tandon Unveils Poster in Chandigarh
In a remarkable event held in Chandigarh, the Real Super Woman Awards unveiled their official poster, paying tribute to women who have made exceptional contributions to society across various fields. The poster was unveiled by Komal Tandon, a successful businesswoman and winner of the Real Super Women Awards in the Business Women category, representing the city.
The Real Super Woman Awards, initiated by Forever Star India (FSIA), strive to empower women by recognizing and appreciating their unique perspectives, relentless efforts, and significant societal contributions. FSIA acknowledges the courage, strength, and unwavering dedication of women who have faced unique challenges and played instrumental roles in the growth of their families and the nation as a whole. The FSIA Super Woman Award stands as a tribute to these extraordinary individuals and their unwavering commitment.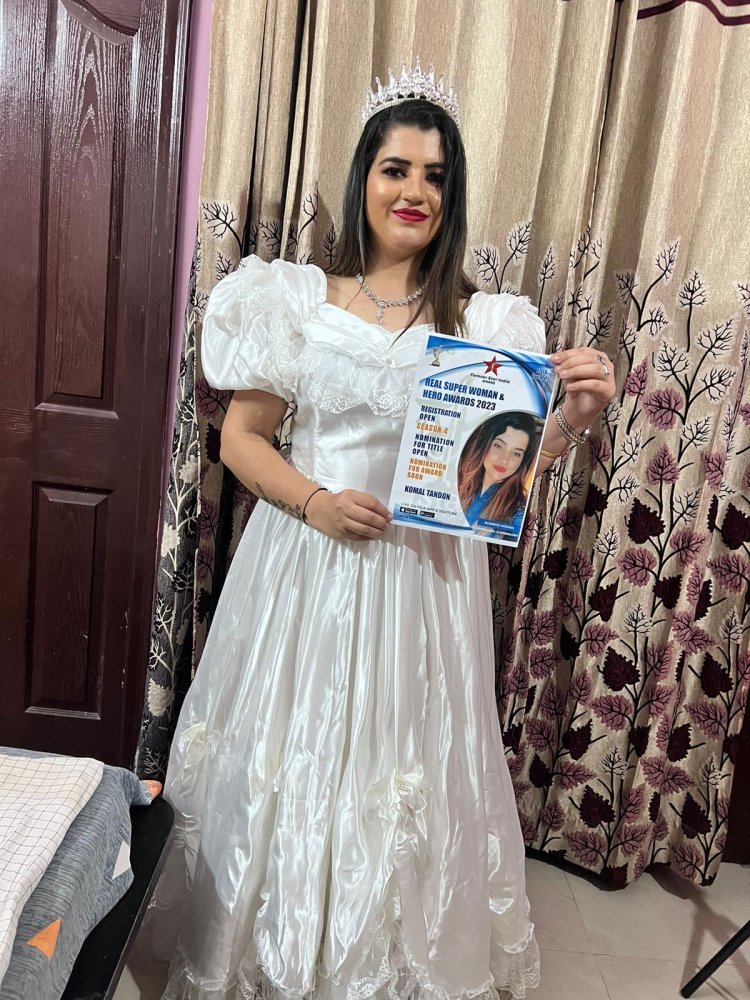 These awards have successfully established a platform to support and honor the exceptional efforts of these remarkable women. By shedding light on their sacrifices and celebrating their relentless determination in achieving their goals, the Real Super Woman Awards provide an opportunity for everyone to appreciate and acknowledge the remarkable contributions of these women.
The poster launch event witnessed the presence of eminent personalities, including entrepreneurs, social activists, and community leaders. It served as a wonderful occasion to celebrate the achievements of women who have made a significant impact on society. Komal Tandon, the esteemed launcher of the poster, expressed her wholehearted support for the initiative and commended FSIA for its remarkable efforts in empowering women.
Nominations for the Real Super Woman Awards are now open, presenting an excellent opportunity for women to showcase their achievements and receive recognition for their unwavering dedication and hard work. These awards mark an important step toward building a more inclusive and equal society where the contributions of women are celebrated and valued.
With the unveiling of its poster in Chandigarh, the Real Super Woman Awards continue to inspire and uplift women, amplifying their voices and recognizing their immense contributions to society. It serves as a resounding testament to the indomitable spirit of women and celebrates their extraordinary achievements