Meet The Actor Manpreet Kaur Kaile Who Is A Perfect Example of Beauty With Brains
Mumbai, July 2: Actor Manpreet Kaur Kaile is a rare combination of what we call 'beauty with brains. Once aspiring to be an Aeronautical Engineering,  Manpreet Kaur Kaile never thought that one day she will leave America and land in Mumbai and pursue her acting dreams in Bollywood. Manpreet Kaur Kaile's music video 'Chalo Theek Hai' […]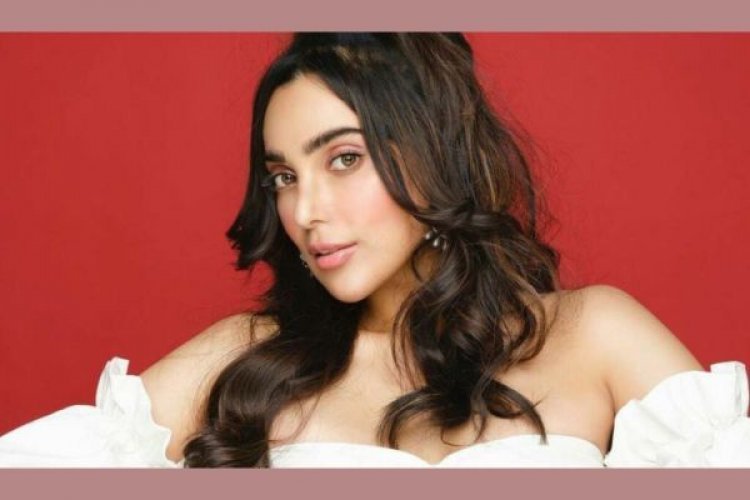 Meet The Actor Manpreet Kaur Kaile Who Is A Perfect Example of Beauty With Brains
Mumbai, July 2: Actor Manpreet Kaur Kaile is a rare combination of what we call 'beauty with brains. Once aspiring to be an Aeronautical Engineering, Manpreet Kaur Kaile never thought that one day she will leave America and land in Mumbai and pursue her acting dreams in Bollywood.
Manpreet Kaur Kaile's music video 'Chalo Theek Hai' is about to release on the 4th of July which she can be seen featuring alongside singer, composer, and actor Amaal Malik. It's needless to say that Manpreet is very excited about the release of her music video and waiting to know the response from everyone. Her ultimate aim is to work with all the prolific and newer actors/filmmakers alike and she is not afraid of being judged or criticized. She says, "I feel that constructive criticism is very much conducive to one's confidence."
While pursuing a course in Aeronautical Engineering from Embry Riddle Aeronautical University in America, Manpreet Kaur Kaile realized that acting is her true passion. In a recent interview when she was asked about the one piece of advice she would offer to her 16-year self, she quickly said, "Just enjoy the process girl. Just take it easy. Don't stress too much. You are going to make it happen. Just take it easy."
Manpreet Kaur Kaile is not just another star-struck or Bollywood-struck person who has become an actor. She is the perfect example of 'beauty with brains. When she was asked about the one legendary leader she wish she were able to meet, Manpreet Kaur Kaile replied saying, "I wish I got to meet the great leader Martin Luther King Junior. I am very much inspired by the Black Movement led by him. It is something very personal to me. Just the way he has led the Black Movement in the US history is beyond commendable actually."
She was also asked what if it would have been possible to go in times and date a man from bygone times and who would it be? Without blinking for even a moment Manpreet said, "John F. Kennedy because he was the President to start the space mission in the country (America) and subsequently able his country to land man on moon missions."
And what if she is given a choice to choose between money and good looks? Manpreet says that she will choose money and if she wins a big lottery she would love to start her own production house. Manpreet Kaur Kaile is a romantic person by heart but when it comes to films she is not fond of romantic films but she likes action dramas.
Asked to rate one Bollywood actor who she would like to rate as a perfect 10? She says, "It's Katrina Kaif. Whatever she has achieved in Bollywood as an actor is because of her talent and sheer hard work. She is phenomenal. Her success story is quite inspirational for everyone."
Asked what is the best gift she has received till now? Manpreet got emotional and said, "My mother, hands down my mother. If I am here today, it's because of her. I am the woman today because of her." When Manpreet Kaur Kaile was asked what it means to be a woman in today's age, she said, "That being a woman today, it means that being the most authentic to yourself. To love yourself and to love people around you. Be your voice and help others also to love your body the way it is, accepts it the way it is, and not give in to the norms of these misogynist beauty standards."
If you have any objection to this press release content, kindly contact pr.error.rectification@gmail.com to notify us. We will respond and rectify the situation in the next 24 hours.