Sheetal Satish Jadhav as Newly Crowned Mrs Pune 2023 organised by Forever Star India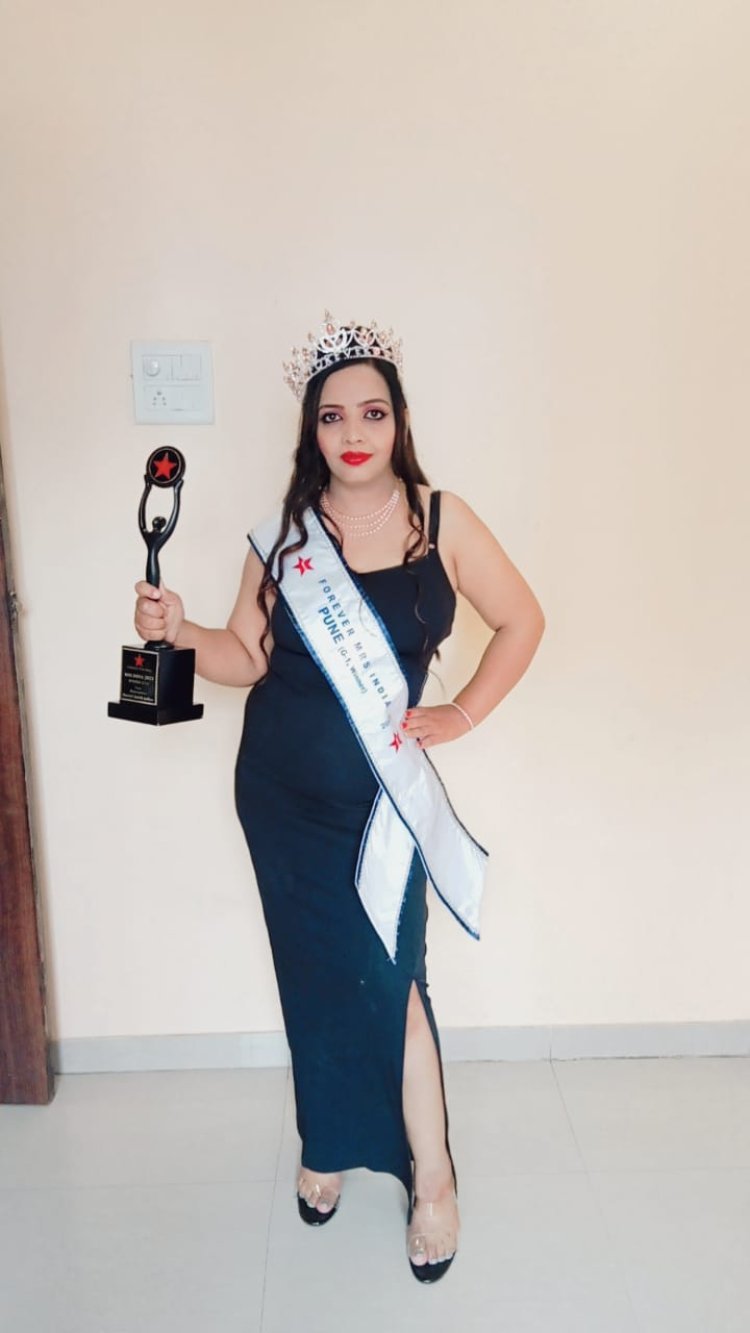 Sheetal Satish Jadhav as Newly Crowned Mrs Pune 2023 organised by Forever Star India
Sheetal Satish Jadhav has been crowned the newly anointed Mrs. Pune 2023 in the esteemed Forever Mrs. India pageant organized by Forever Star India. The event was a grand celebration of love and well-wishes for Sheetal, who emerged as the shining star of the City finale.
Her journey to the crown has been nothing short of extraordinary, as she dazzled the judges, contestants, and the audience alike with her exceptional talents, radiant personality, and unwavering dedication to making a positive impact in her community. Each step she took during the competition left an indelible mark, showcasing the true essence of womanhood - inner beauty, strength, and empowerment.
Forever Mrs. India is renowned for its focus on celebrating the multifaceted qualities of women and highlighting their achievements on a global platform. It has gained significant popularity in a short span, even going overseas to reach an international audience. Forever Star India has successfully organized two seasons of this prestigious pageant in the past, and the third season promises to be even more spectacular.
The excitement now builds up for the Grand Finale of Forever Mrs. India 2023, which is scheduled to take place from 22nd to 24th September 2023 at the exquisite Marriott Hotel in the picturesque city of Jaipur, Rajasthan. This highly anticipated event will bring together the brightest and most talented contestants from across the nation, competing for the coveted title of Forever Mrs. India.
As Sheetal Satish Jadhav moves forward to represent Pune and her remarkable achievements, she embarks on an unforgettable journey to the ultimate stage in Jaipur. With her passion, grace, and determination, she is sure to inspire countless others and make an enduring impact on the world of pageantry and beyond. The spotlight is now on Sheetal as she prepares to shine on the national stage, leaving behind an inspiring legacy for generations to come.