Rajan Shahi's Yeh Rishta Kya Kehlata Hain Abhira is all set for a new journey
Rajan Shahi's Yeh Rishta Kya Kehlata Hain on Star Plus is taking a leap of 1 year with main characters Abhimanyu and Akshara's new journey and that was spoken about at the press event on the set. Showreel was shown which was followed by a grand entry of Harshad Chopda on a bike. Harshad and […]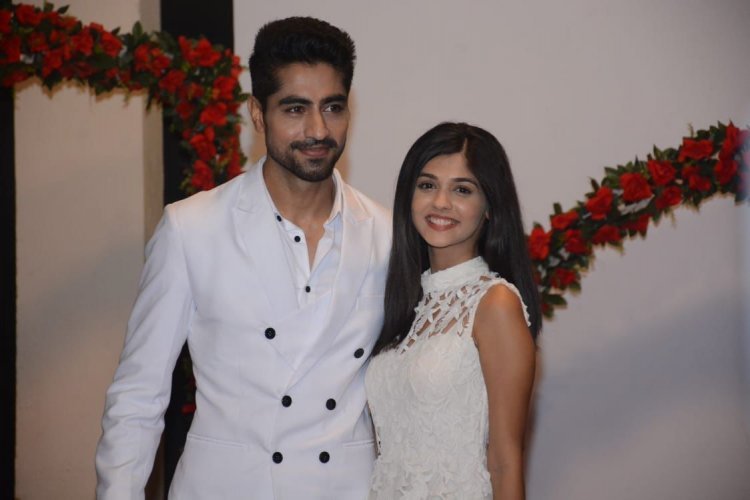 Rajan Shahi's Yeh Rishta Kya Kehlata Hain Abhira is all set for a new journey
Rajan Shahi's Yeh Rishta Kya Kehlata Hain on Star Plus is taking a leap of 1 year with main characters Abhimanyu and Akshara's new journey and that was spoken about at the press event on the set. Showreel was shown which was followed by a grand entry of Harshad Chopda on a bike. Harshad and Pranali looked awesome together as an on-screen pair.
They were introduced with a mesmerizing song composed by Sargam Jassu and sung by Nakash Aziz & Anandi Joshi lyrics by Shashank Kuwar. The song and dance by the lead pair looked fresh.
Talking about the leap and Abhira 2.0 Rajan Shahi said," We were inspired by Harshad and Pranali's dedication and passion to create this magical new beginning. As this show has been called God's own show every department of Directors Kut Production has worked hard." Harshad Chopda said, "The new journey will surely be engaging. To keep the interest alive and take the story to another level leap is important. The new track will surely make audiences take more interest. I am grateful to audiences for constantly loving the show. I give my best daily and enjoy my role".
The leap in Yeh Rishta Kya Kehlata Hain starts a new journey for Abhimanyu and Akshara.