Seerat Kapoor looks like an absolute style icon, papped in hyderbad from the sets of Dil Raju
  When we hear that one of our favourite celebrities is ready to start filming one of their major projects, we frequently have a tendency to check it out or explore it to learn more, even just to have a quick look at how they are dressing or what they are about to shoot. In […]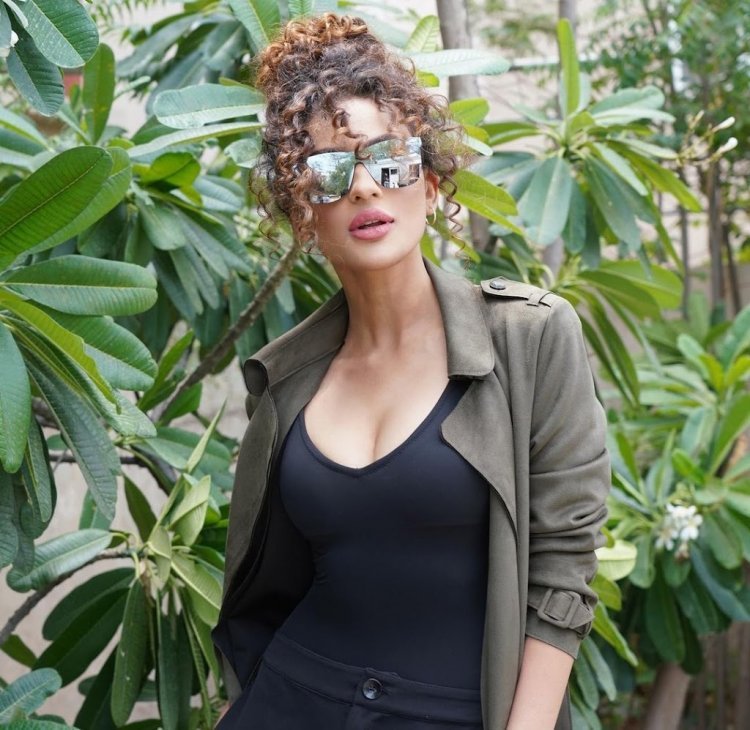 Seerat Kapoor looks like an absolute style icon, papped in hyderbad from the sets of Dil Raju
When we hear that one of our favourite celebrities is ready to start filming one of their major projects, we frequently have a tendency to check it out or explore it to learn more, even just to have a quick look at how they are dressing or what they are about to shoot. In the case of Seerat Kapoor, curiosities have been on the extreme rise! Alas, the wait is over as the actress gets papped from the sets of her upcoming feature with ace producer Dil Raju, setting standards high.
Seerat Kapoor has been currently in Hyderabad shooting for her next big Telugu feature, which is backed by Dil Raju's production and we hear the film is all about dance. On the sets, the actress gets papped looking no less than a goddess of beauty.
View this post on Instagram
Without a doubt, we can say that Seerat is one of those actresses we have in tinsel town who can hail any look like a pro with her unique style and that's what the talk is about. The actress donned a comfy yet lavish ensemble, which is definitely making us go weak in our knees. Seerat opted for black formal baggy trousers along with a black body-suit. She paired it with a full sleeves trench coat. Her curly tresses looked exotic tied up in a messy bun, with subtle makeup and a nude lip shade. The actress accessorised her look with a bunch of rings in addition to silver squared big sunglasses. Seerat rounded off her entire look with cream heel stilettoes, which stunningly complemented her entire ensemble.
View this post on Instagram
Apart from this, Seerat has also shared a few BTS videos from the sets, with a very heartwarming message for her fans. Although we aren't able to sneak much into it, we can't wait for the actress to reveal further details about it.
On the work front, Seerat will be also making her big screen Bollywood debut along with Nasiruddin Shah and Tushar Kapoor in Maarich, which is soon going to hit the theatres.