Real Super Women Award Poster Unveiled in Kolkata: Ivy Percy Dey Commemorates Extraordinary Women
Real Super Women Award Poster Unveiled in Kolkata: Ivy Percy Dey Commemorates Extraordinary Women
Kolkata witnessed a momentous event as the Real Super Woman Awards unveiled their official poster, honoring women who have made exceptional contributions to society across various fields. The poster launch took place in Kolkata and was led by Ivy Percy Dey, an accomplished entrepreneur and recipient of the Real Super Women Awards title in the Entrepreneur category.
The Real Super Woman Awards is an empowering initiative that aims to recognize and celebrate the outstanding work of women. Forever Star India (FSIA), the organization behind these prestigious awards, deeply values the perspectives, efforts, and contributions of women. FSIA wholeheartedly acknowledges the remarkable courage, strength, and dedication displayed by women who have faced unique challenges while making substantial contributions to their families and the nation as a whole. The FSIA Super Woman Award stands as a tribute to their unwavering commitment.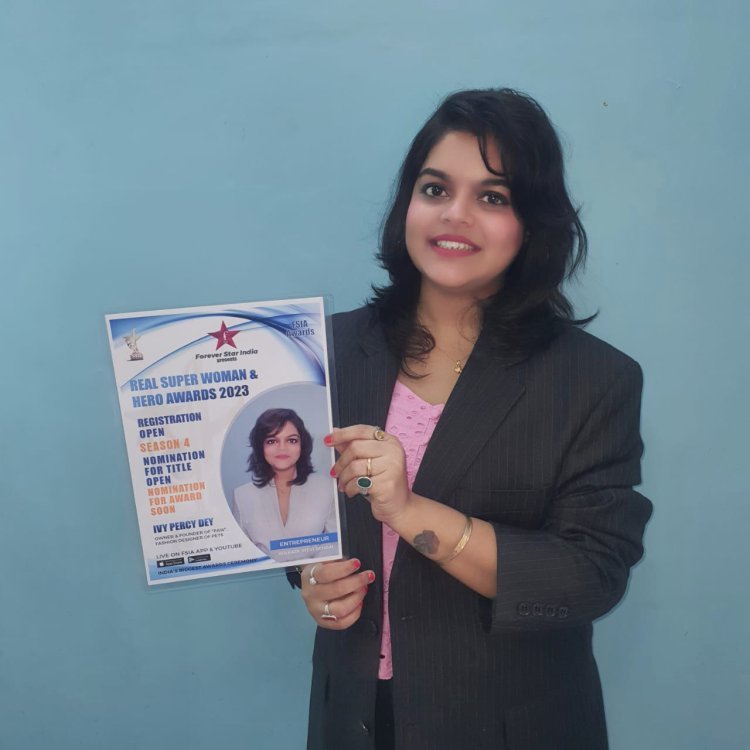 Through the Real Super Woman Awards, FSIA has created a vital platform to support and recognize the remarkable efforts of these extraordinary women. The awards aim to highlight the sacrifices these women have made and celebrate their unwavering dedication towards achieving their goals. The Real Super Woman Awards provide a platform for everyone to appreciate and acknowledge the significant contributions of these exceptional women.
The poster launch event witnessed the presence of eminent personalities, including entrepreneurs, social activists, and community leaders. It served as a remarkable opportunity to celebrate the achievements of women who have made a profound impact on society. Ivy Percy Dey, the esteemed launcher of the poster, expressed her unwavering support for the initiative and commended the tireless efforts of FSIA in empowering women.
Nominations for the Real Super Woman Awards are now open, offering an excellent opportunity for women to showcase their achievements and gain recognition for their hard work and dedication. These awards play a crucial role in building a more inclusive and equal society, where the remarkable contributions of women are appreciated and valued.
With the unveiling of the poster in Kolkata, the Real Super Woman Awards continue to inspire and uplift women, amplifying their voices and recognizing their immense contributions to society. It serves as a resounding testament to the indomitable spirit of women and celebrates their extraordinary achievements.